Weekly Pool Cleaning Service Keeps Your Pool Swim-Ready Year-Round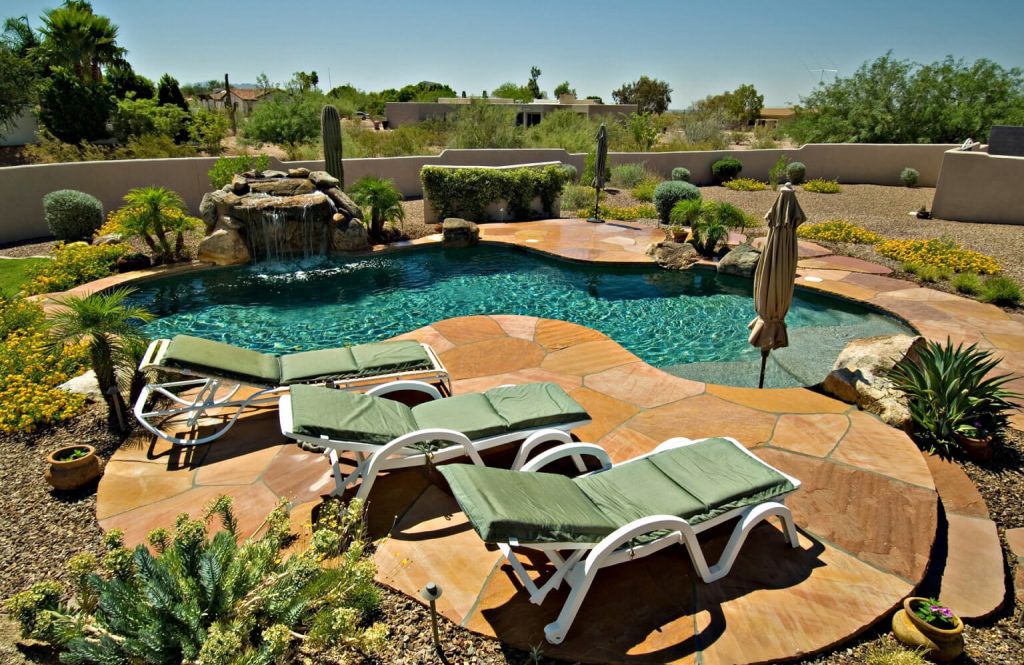 No contracts, just reliable service.
As Phoenix's West Valley pool service, Pool Care Arizona dutifully serves the Goodyear, Litchfield Park and Verrado communities.
What began as a small, local swimming pool company has grown to serve our community neighbors with the same dedication, precision and of course, excellent customer service that embodies our core company values.
We are always adding new clients to add to our ever-growing extended family, and we welcome you to contact us to learn how Pool Care Arizona is the West Valley pool service you can count on to serve your needs and exceed your expectations.
What to expect from our weekly maintenance visit
We test your water weekly and add the necessary chemicals to keep it balanced.
We empty all baskets and visually inspect your pool cleaning system. If we find anything that needs to be adjusted, we'll take care of it right away.
We clean your salt cell (if applicable).
We brush your walls and steps to remove any dirt or debris.
We visually inspect your pool equipment and verify that it's operating properly.
We skim the top of your pool to remove any floating debris.
We treat all algae issues immediately.
We'll contact you if we see any problems with your pool system.
We clean all filter screens for in-floor systems.
We lubricate and inspect o-rings as needed.
We offer pool maintenance and cleaning service in Phoenix, Arizona, including the following areas:
Verrado Community
Estrella Mountains Hill Community
Litchfield park
Old Town Litchfield
Goodyear
Wadell
Surprise
In addition to weekly maintenance, we offer the following speciality services: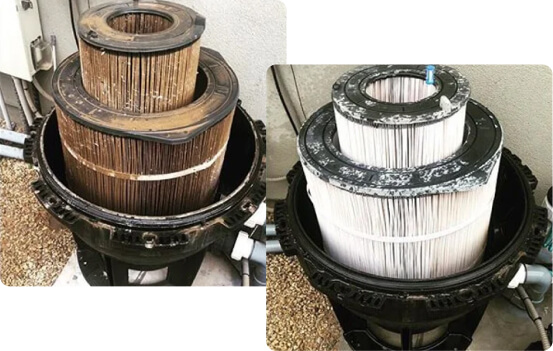 Filter cleaning & installation
Filter cleaning is a very important service to not neglect when servicing and maintaining your swimming pool.
We take pride in being very thorough in our pool filter cleaning methods, which include the following steps:
Disassembling and cleaning the entire filter
Cleaning and/or replacing any o-rings
Pressure washing grids and/or cartridges
Re-assembling and checking for any leaks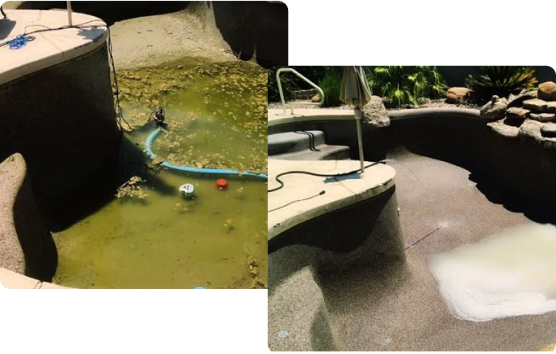 Green to clean
Wether you inherit a swamp, it's part of a home you just purchased, or your tenant neglected their pool, a green pool can both be a hassle to deal with, as well as a safety concern.
But don't lose hope, we can turn your creature inhabited pool into a sparkling clean oasis.
We'll drain your pool completely and remove any debris
Kill the algae with a chlorine chemical bath
Refill the pool with clean water and the right chemicals
Monitor and properly balance the pH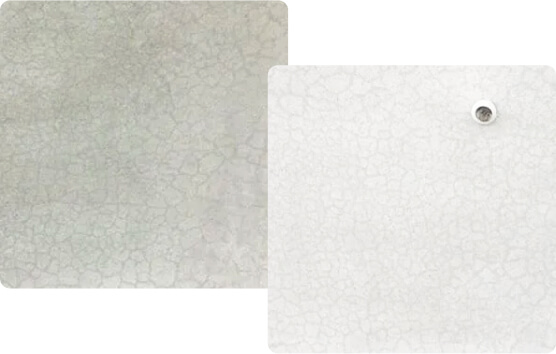 Pool acid wash
When performing a swimming pool acid wash, our technicians place a mixture of water and muriatic acid over the drained pool basin.
The acid mixture gently removes a small layer of coating, which allows for a fresh layer to come to the surface.
A good choice for pools made of plaster or Pebble Tec
Since a small layer is removed, we recommend acid washing every 3-5 years
Removal of metal and scale deposits
After washing each section, the remaining acid is neutralized and disposed of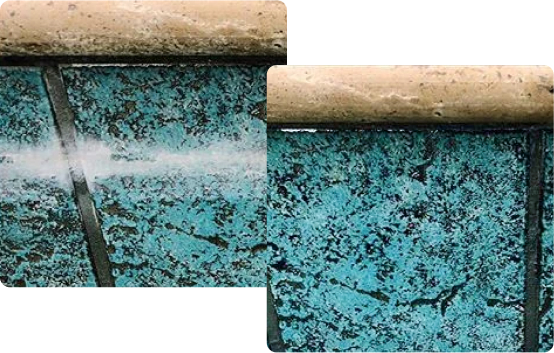 Pool tile cleaning
Neglecting pool tile cleaning services can lead to weakened tiles and structural damage both above and below the water line.
We use only state-of-the-art fine glass bead blasting technology when performing our pool tile cleaning service, which provides the following benefits:
Removal of calcium buildup
Removal of embedded algae
Removal of metal and scale deposits
Brightening of tile grout