Enjoy your pool again!
Owning a pool can be a lot of work, especially when it comes to maintenance. You need to keep the water clean and clear, test the chemicals regularly, and remove any debris.
This can be time-consuming and labor-intensive, especially if you don't have the time or expertise.
That's where we at Pool Care Arizona can help. We can take care of all of your pool maintenance needs, so you can relax and enjoy your pool without having to worry about a thing. We'll test the water, add chemicals, clean the filter, and remove any debris.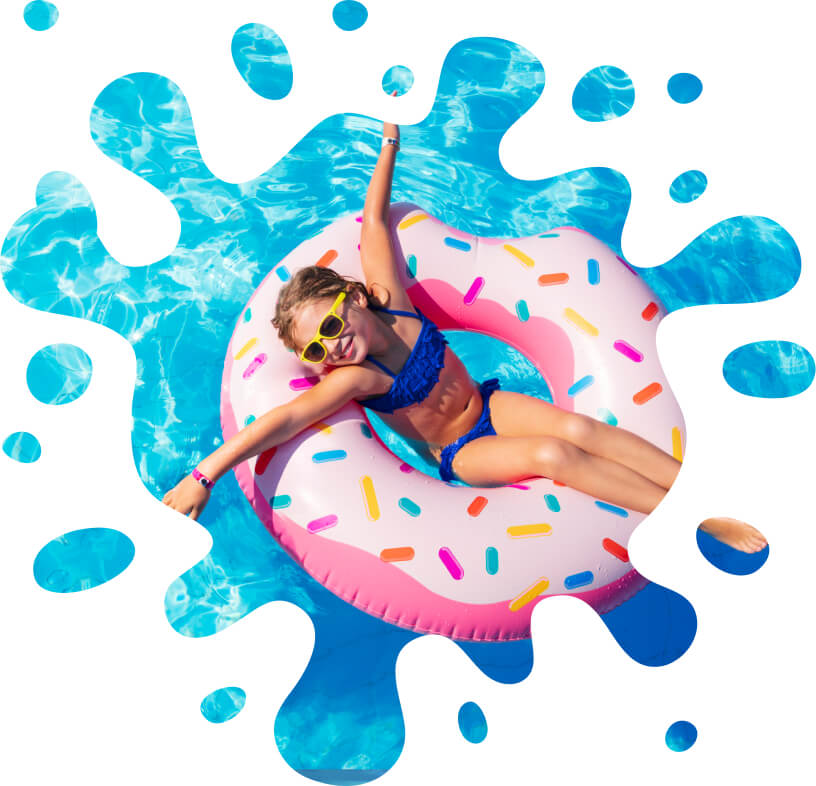 We service Phoenix Arizona, including the following areas:
Verrado Community
Estrella Mountains Hill Community
Litchfield Park
Old Town Litchfield
Goodyear
Waddell
Surprise
Pool services you can rely on
Our team of expert pool technicians bring a combined total of half a century of experience to the table.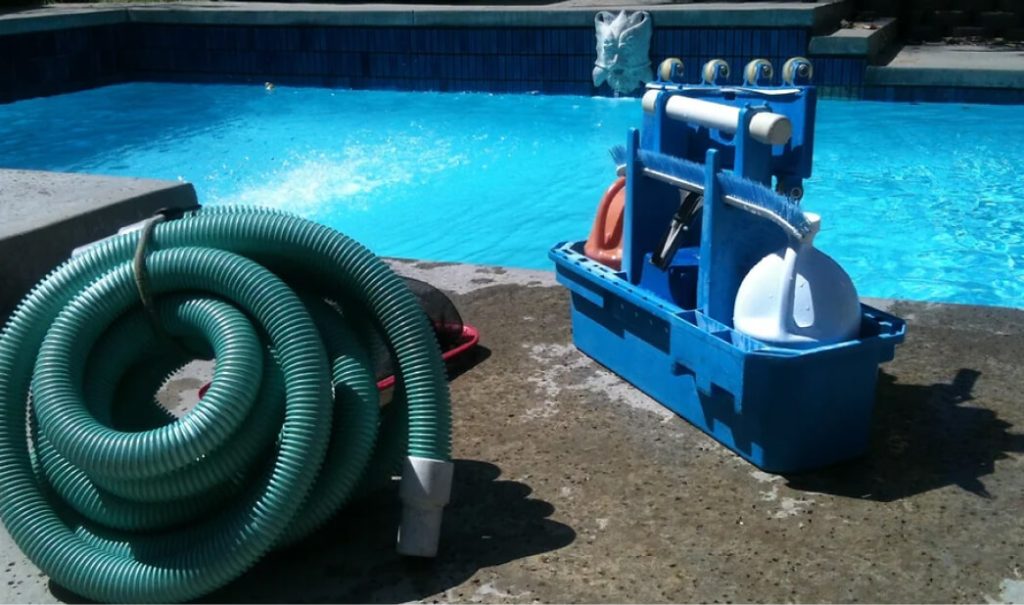 Weekly Cleaning
Sparkling clean pools all year round, guaranteed. We provide expert pool cleaning services, treating your pool as our own.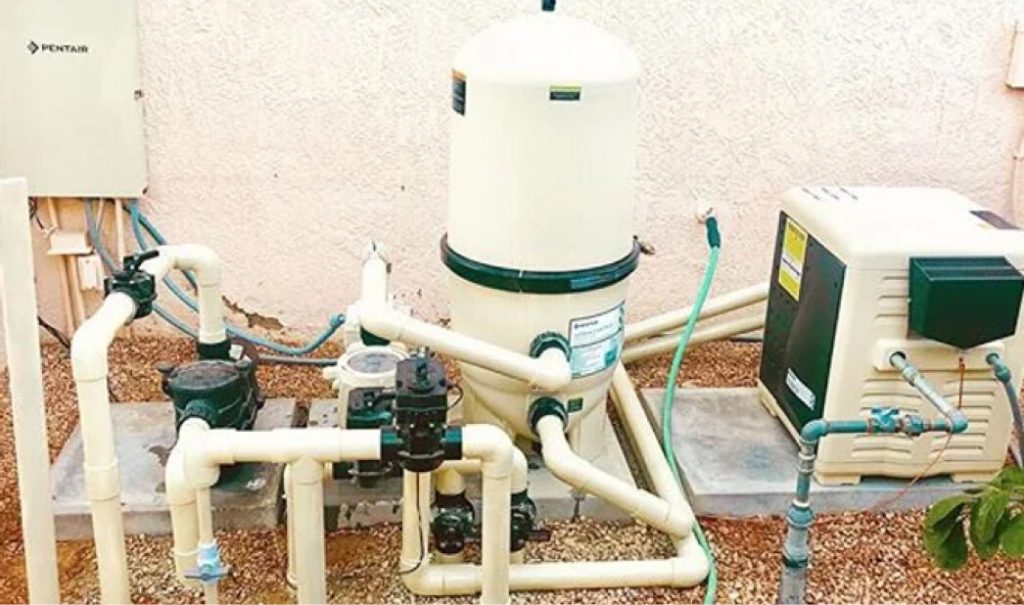 Repair & Installation
Need pool installation or repair? Our team has half a century of experience, ensuring timely and accurate results, every time.
Additional services
Looking for a service outside of the typical cleaning or repair? We've got you covered.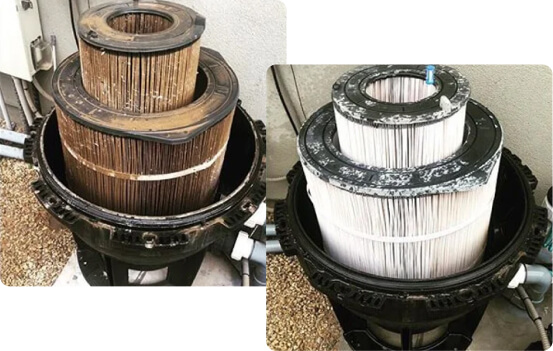 Filter cleaning & installation
Filter cleaning is a very important service to not neglect when servicing and maintaining your swimming pool.
We take pride in being very thorough in our pool filter cleaning methods, which include the following steps:
Disassembling and cleaning the entire filter
Cleaning and/or replacing any o-rings
Pressure washing grids and/or cartridges
Re-assembling and checking for any leaks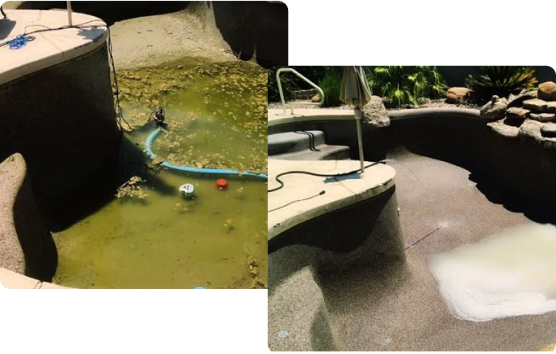 Green to clean
Wether you inherit a swamp, it's part of a home you just purchased, or your tenant neglected their pool, a green pool can both be a hassle to deal with, as well as a safety concern.
But don't lose hope, we can turn your creature inhabited pool into a sparkling clean oasis.
We'll drain your pool completely and remove any debris
Kill the algae with a chlorine chemical bath
Refill the pool with clean water and the right chemicals
Monitor and properly balance the pH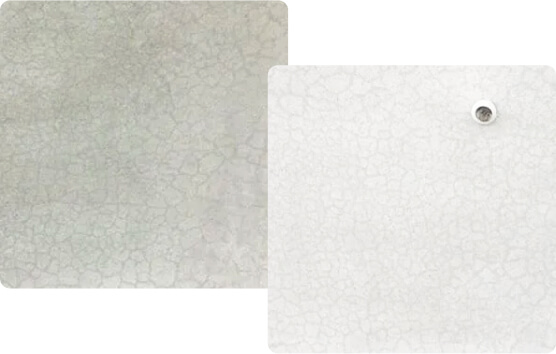 Pool acid wash
When performing a swimming pool acid wash, our technicians place a mixture of water and muriatic acid over the drained pool basin.
The acid mixture gently removes a small layer of coating, which allows for a fresh layer to come to the surface.
A good choice for pools made of plaster or Pebble Tec
Since a small layer is removed, we recommend acid washing every 3-5 years
Removal of metal and scale deposits
After washing each section, the remaining acid is neutralized and disposed of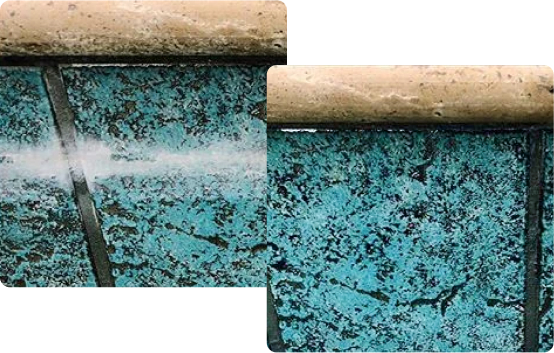 Pool tile cleaning
Neglecting pool tile cleaning services can lead to weakened tiles and structural damage both above and below the water line.
We use only state-of-the-art fine glass bead blasting technology when performing our pool tile cleaning service, which provides the following benefits:
Removal of calcium buildup
Removal of embedded algae
Removal of metal and scale deposits
Brightening of tile grout
And more!
Additional pool service and maintenance services include pump, filter, heater, and light installation, saltwater conversion, and automation. We are a team of experienced and certified pool technicians who are dedicated to providing our customers with the best possible service.